What is IIFL Partner Program?
India Infoline Sub Broker Franchise is the fastest growing business model in the financial sector. IIFL's all round environment makes sure that you have a hassle free experience and smooth business execution. Financial Advisor model enables you to leverage the strong brand name of IIFL and establish your own business on it. State of the art technology along with world class research makes sure that you have the best investment ideas. IIFL is known to offer the highest brokerage share which maximizes your profits. Click on the button to know more about IIFL Sub Broker Franchise and how you can become a sub broker with IIFL.
Break free from stereotype career, Fire up the entrepreneur in you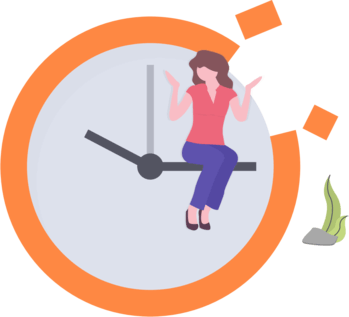 Being an IIFL financial advisor you are your own boss with unlimited possibilities of earning while experiencing the feeling of fulfilment through, working with clients to set meaningful goals, empowering them to define financial success on their own terms,and helping them achieve what's most important
How to become an IIFL Partner?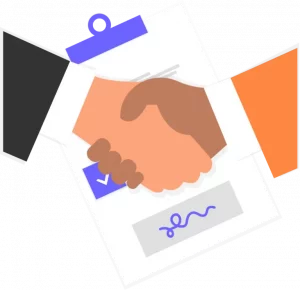 Becoming a Partner / Stock Advisor with IIFL does not require a lot. If you have experience in financial segnment and a client base that you can start with, then you are good to go! To become a financial advisor with IIFL you need to have a few basic documents and experience in the financial background. IIFL makes sure that the process of becoming a partner is smooth and hassel free for you. All you have to do is submit your details in the form at the top of the page. An IIFL representative will call you and take the procedure ahead.
Benefits of Being an IIFL Partner/Sub-Broker

High revenue sharing model
IIFL offers upto 70% brokerage share which is the highest in industry.

Personal assistance
IIFL provies you with personal assistance that will help you in managing your business.

Personalized branding
You will get acccess to personalised, shareable content that you can use to pitch clients.

Investor awareness
IIFL hosts a lot of investor awareness programmes and seminars to make sure their clients are up with market trends.

Cutting-edge technology platform
IIFL offers seamless business and transactions with state of the art technology.

Risk management systems
IIFL's robust back office and risk management system ensures safety of your transactions.
Who Can Become a Partner with IIFL?
Millennials & Centennials
Become an entrepreneur and start your own company. Work from anywhere, anytime.
The gate to a better future - TARAKKI KARO
Make use of your network.
Why Become a Partner with IIFL?
Becoming an IIFL Franchise involves a lot of benefits, You can start your own business leveraging the strong brand name of IIFL. There are multiple business models to choose from. No matter if you choose to become a sub broker franchise, a financial advisor or a mutual funds advisor IIFL offers the best in segment offerings that maximize profits. You can learn with IIFL and make sure that you are up to date with market tactics and knowledge to maximize yours and your clients returns. Becoming a partner with IIFL has abundant benefits!
When clients succeed,
we succeed
Focusing on clients is how we've become a leading provider of comprehensive wealth management and investment products and services for individuals and businesses.
500+
Investor Seminars in a Year

What Financial Influencers
Are Saying!
In the world of the financial industry, IIFL, i.e. India Infoline, has placed itself in a good book and its success story is always in talk within the broker's world.
IIFL is often considered the pioneer of developing research products and known for its trading platforms packed with novel technology.
India Infoline Franchise or IIFL Franchise is one of the Pan India renowned stock broking franchise that everyone wants to be a part of..
IIFL has earned a special place in the market as a brand among other major market players. It matches the industry benchmark when it comes to the revenue that it shares with its..
Even with sub-broker business, they are one of the highest paying companies and coupled with this is the fact that their investment requirements are quite reasonable & affordable
India Infoline's Business Partnership Models has been growing steadily since it was introduced in 2003. The company has asset management, advisory products, and a credit line as well.