Higher Gold Prices Are Merely Reflecting the Diminishing Purchasing Power of the Global Fiat Currencies
capital market | Mumbai |
Chirag Mehta - Fund Manager (Commodities), Quantum Mutual Fund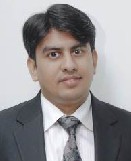 Mr.Chirag Mehta
1) What's your outlook on gold?
As global Central Banks continue to debase their respective currencies, the inevitable consequence will be higher prices of gold. The higher gold prices are merely reflecting the diminishing purchasing power of the global fiat currencies.
There is too much uncertainty in the global arena which is keeping gold well bid. The euro zone has been quiet of late, but that doesn't mean the problems have disappeared. For instance, bank stress tests in Spain showed that the country's 14 largest lenders will need 60 billion euros in new capital. The peripherals are still in big trouble with the problems being papered over to buy time. The fundamental issues are far from over and will slowly rise to the fore.
Despite the opposition and with no economic compulsion to undertake further quantitative easing; still the Fed chief has gone ahead with one. This really reiterates policy mindset which is biased towards such unconventional measures and more accommodative approach. It's not only the dollar but everyone is in the race to the bottom in a bid to solve the economic problems. In the light of these macro events, gold appears to remain favorable, as an effective portfolio diversifier.
Powered by Capital Market - Live News