We favor sectors related to Consumption, Investments and Outsourcing from a medium to long term point of view
capital market | Mumbai |
Kaushik Dani, Head - Equity Funds, Peerless Funds Management Company Limited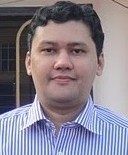 Mr. Kaushik Dani
Consumption theme has been doing well in recent times. It is expected to do well in future also. Increasing rural penetration and favorable demographics along with higher aspirations, make the story attractive for the long run. Thus, though valuations of sectors like FMCG have been rich, they should do well in the long run. says
Kaushik Dani, Head - Equity Funds at Peerless Funds Management Company Limited.
We at Capital Market interacted with Kaushik Dani to now the outlook on equity markets for the year 2013.
Excerpts:
1) Year 2012 has been good for the markets, including India. How long into 2013 can we carry this optimism, given the way the global economic and political landscape is shaping?
Yes. The year 2012 was a fruitful one for the Indian Equity Markets. With Nifty returns of 27.7%; the benchmark has been one of the best performers among key global markets. This was despite the fact that domestic macros deteriorated. Incremental fiscal slippages, lower growth and higher inflation were some of the concerns which revolved around the markets. However, positives came in form of renewed activity on the reforms process and clearing of some key bills in parliament.
This optimism would be carried forward in 2013. With no major elections for larger part of this year; one can expect good progress on the reforms front. This should also help in improving the Investment cycle. After a year of poor macro growth, one can also expect revival on Industrial and GDP growth front. Subdued commodity prices and better farm crop should help Inflation in trending lower. Lower inflation should lead to softening of interest rates and boost overall growth. However, weak currency and high fiscal deficit could be the key risks that could negate the positivity.
Global economies have also begun the New Year on a steady note. Although small, some improvement is expected in the global growth. With US fiscal cliff being successfully managed and ECB giving its full support so as to avoid any Euro crisis; markets seem to be on a firm foot. China too is showing signs of revival and this augurs well for the global economy. Reasonable valuations coupled with strong global liquidity should help the Indian equity markets deliver decent returns for the year.
2) India received good inflow from FIIs in 2012. Do you think India will continue to receive such inflows?
FIIs pumped in close to $24bn in CY2012. Monetary easing by US Fed and ECB during the year boosted the foreign flows. The flows still are a small portion of the global flows. So unless the domestic macros deteriorate further or ongoing reforms process lose momentum; one can expect FII inflows to continue during the year.
3) What is your outlook for 2013?
Markets have begun the year 2013 at forward valuations of close to 14 times. The valuations are fair and are trading near the long term averages. Outlook for Equities would be optimistic, as there is scope for improvement in earnings as well as valuations getting re-rated. Inflation, which is a major concern, is likely to soften further going forward. Interest rates have not changed for quite some time, and any correction in Inflation will lead to reversal of rate cycle. With re-start of Investment cycle and probability of growth gaining momentum; one can expect markets to get re-rated. This along with improvement in corporate earnings could lead to positive surprises.
4) Which sectors do you expect to benefit in 2013?
With the probability of rate cycle reversal being high from here on, our focus would be on rate-sensitive sectors. Sectors like Banking, NBFCs and Automobiles should do well. Among Banks, private banks can be preferred over public sector banks; mainly on account of better asset quality and better profitability. Good quality NBFCs having scale and size can also be looked at. Higher disposable incomes and increasing rural reach also make Automobiles a good sectoral pick from a medium to long term point of view.
Consumption theme has been doing well in recent times. It is expected to do well in future also. Increasing rural penetration and favorable demographics along with higher aspirations, make the story attractive for the long run. Thus, though valuations of sectors like FMCG have been rich, they should do well in the long run.
Another theme which we like is Investments. With reforms process now very much on, the theme would attract lot of attention in near future. We would prefer quasi infrastructure plays rather than pure plays at this point of time which would get the benefits of ongoing reforms. From a longer term point of view, power and power-related segments can be monitored. Structurally, we like Cement sector and believe it is likely to do well in the medium to long run.
Though some uncertainties remain for the Software sector; we believe that slowing global economies would keep the outsourcing story strong for long term. We believe that top tier companies that are well diversified across geographies should continue to do well. With increase in Healthcare budgets globally and increasing number of medicines going off-patent; Indian pharmaceutical companies should benefit a lot. Healthcare companies focused towards Exports are likely to do well.
To sum up we favor sectors related to Consumption, Investments and Outsourcing from a medium to long term point of view.
5) Where do you see Sensex by the end of 2013?
Reviving macro growth, lowering inflation and managing the deficit on guided lines should help the markets to gain momentum. Improvement of business scenario on back of reforms and continued global liquidity should help the benchmark index Sensex generate returns in the range of 15-20% for the year.
6) Banking sector has sprung back sharply in 2012, compared to negative returns in 2011? Moreover, MF industry's exposure to bank shares has been over 20% of the industry's total equity AUM? What's you outlook on banking sector moving into 2013?
Institutional interest in the Banking sector is natural as we are about to witness reversal of rate cycle in near term. Rate sensitive sectors generally do well when key rates trend south; and thus Banking sector generates lot of interest.
We believe that Banking sector is the best proxy to economic growth and thus has to be part of the core portfolio. We are structurally bullish on the long term growth story of India and banking sector would capture the same. Although public sector banks have cheaper valuations; we believe their asset quality should continue to deteriorate for some more time. Thus, would prefer private sector banks which are valued higher but are with better asset book and profitability.
7) In India, consumption theme has done well over the past couple of years. Will the trend continue in 2013?
Consumption theme has been doing well over past many years. This is because the theme works very well in a fast growing emerging economy. The potential for growth is huge through better rural penetration and addressing the higher aspirations of ever growing middle-income class. Valuations of some sectors like FMCG have been rich. However, they are expected to do well on account of strong revenue and profit growth. Since the valuations are high and margin for error is not much, key risk factors to monitor would be slowing volumes and pressure on account of input costs.
8) Do you subscribe to the view that a change in the business cycle will improve the performance of infrastructure funds?
Higher cost of capital and unfavorable business climate has led to slowing down of Investment activity. With renewed focus for higher growth and to attract flows, various reforms measures have been re-initiated. This is likely to benefit various sectors including the Infrastructure sector; and likewise infrastructure funds also.
9) Going by the mutual fund folio closures seen in the recent past, do you think retail investors are still doubtful of how the markets may pan out? Do you expect active retail participation in 2013 or will it be another year of fence sitters?
Retail investors typically enter the markets at higher levels or at levels which give them comfort. Over past 5 years, equity markets have not given any tangible returns to the investors. However, reasonable valuations and improving macro prospects make a case for markets to move higher from current levels. Retail participation can be expected to improve once markets move into a new territory.
10) What reforms you expect for curtailing fiscal deficit?
Reforms which relate to Subsidies would play an important role; as the extent of burden would determine the fiscal slippages. Increase in Tax revenues should also aid in reducing the deficit. Apart from this, higher thrust on Exports should help in reducing the trade deficit.
11) Investment in 2013: Gold, real estate, debt instruments or equities?
Although markets have given ~27 returns in past one year; over 5 years markets are very much flat. The froth valuations of 2007-08 are no more and with current valuations being fair, the probability of generating good returns are high. 2013 would be a year for softer interest rates and thus apart from Equities, Gilt and long duration income funds in Debt are likely to do well.
12) What would be your advice to investors for the forthcoming year?
Timing the markets is not a easy proposition. We believe that India should continue to grow well over a 5 to 10 year period; if not averaging at 8%, then very much at more than 5-6%. Equity markets have given compounded returns of ~18% over a ten year period. The key lies in remaining invested and investing in parts over a longer period of time. We believe a Systematic Investment Plan (SIP) over next few years would be good way of remaining invested in the markets.
Powered by Capital Market - Live News