10 Key Features Of RERA Act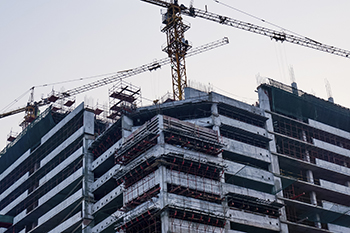 The RERA Act is considered as one of the landmark legislations passed by the Indian Parliament. Its objective is to address grievances of buyers and to bring transparency and accountability in country's real estate sector. This is in line with the vast and growing economy of India as in future many people will be investing in real estate sector.
The government is planning to implement RERA Act starting from May 1 this year.
Features of this legislation: -
According to the new law, the developer can't make any changes to the plan without the written consent of the buyer. This provision will not allow the developer to increase the cost of their projects.
The law ensures that the realty project is completed in time. If delayed, then the developer will have to pay interest on the amount paid by the buyer.
Registration is mandatory for all commercial and residential real estate projects where the land is over 500 square meters or includes eight apartments & which are under-construction.
As per the new act, every phase of the apartment will be considered a standalone real estate project, and separate registration needs to be obtained for each project.
It is compulsory for a state to establish a State Real Estate Regulatory Authority as per the new act. Buyers could approach this body for redressal of their grievances.
The property will have to be sold to buyers based on carpet area and not on super built-up area which will become illegal under the new law.
Failing to register a property will attract a penalty up to 10% of the project cost and a repeated violation could send the developer to jail.
As per the new law, the developer will have to place 70% of the money collected from a buyer in a separate escrow account to meet the construction cost of the project. This will keep a check on developers who divert the buyer's money to start a new project, instead of finishing the one for which money was collected & also ensure that the respective project is completed in time.
If the buyer finds any shortcomings in the project then the buyer can contact the developer in writing within one year of taking possession.
The law has a provision of a maximum jail term of three years with or without a fine, for a developer who violates the order of the appellate tribunal of the RERA.